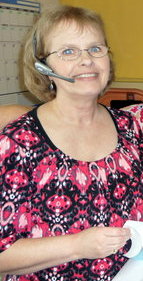 The owner of Alaska Tour Adventures has ties to both of the exceptional communities of Homer, Alaska and Leavenworth, Washington. Having traveled to Homer Alaska as a young girl with her family and growing up there, and living in Leavenworth Washington for the past 34 years I am thrilled to offer assistance to folks wanting to visit either location. Based in Leavenworth, we serve both Leavenworth and Alaska visitors.
Alaska Tour Adventures' parent company is Deb's Webs which has been operating for more than 15 years in both Washington State and Alaska.
LEAVENWORTH VISITORS
Travelers who need more information on Leavenworth and North Central Washington can reach us directly through www.leavenworth.com.
Leavenworth is a popular destination for visitors drawn to our Bavarian Village for many reasons. Just a few driving hours from Seattle makes it a great getaway for the day or for the weekend.
ALASKA VISITORS
Travelers needing assistance with ferry travel, activities and lodging on the Kenai Peninsula, or tours of the very popular North Slope of Alaska can contact us. Getting around in Alaska can be a real challenge for even the Alaska residents. If you are visiting and unfamiliar with our beautiful state, it can be almost impossible to figure out.
Let us help you. Give us a call or visit any of our three websites for more informatioon.