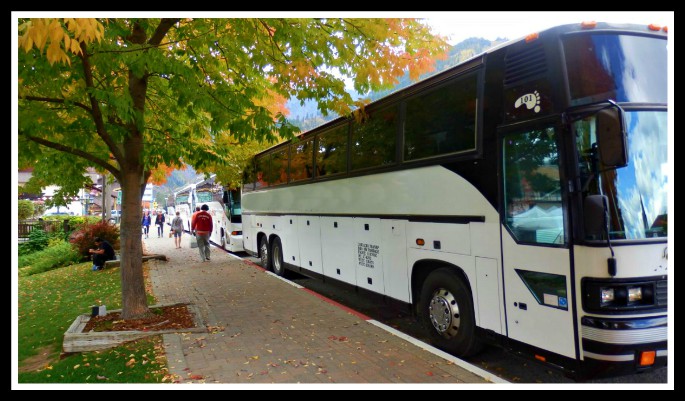 Day Trips are current scheduled on a monthly bases on the second Wednesday of every month.
A minimum number of confirmed passengers is required for each departure date.
For the first time, there is now a company that offers a day trip service to the Bavarian Village of Leavenworth Washington. This has been a great need for a very long time and after receiving request after request for assistance with making arrangements to get to and from Leavenworth, it's finally here!
The owner of Alaska Tour Adventures has lived in Leavenworth for 39+ years. After working in the hotel industry for 16 years and taking bus reservations and checking in tour bus arrivals at the hotel, we really saw a need for a day trip service so the individual traveler can visit Leavenworth and experience the excitement and not be required to stay overnight in Leavenworth. So Leavenworth Day Trips is now a reality....
If you would like to talk to me feel free to
call while we're updating our website.